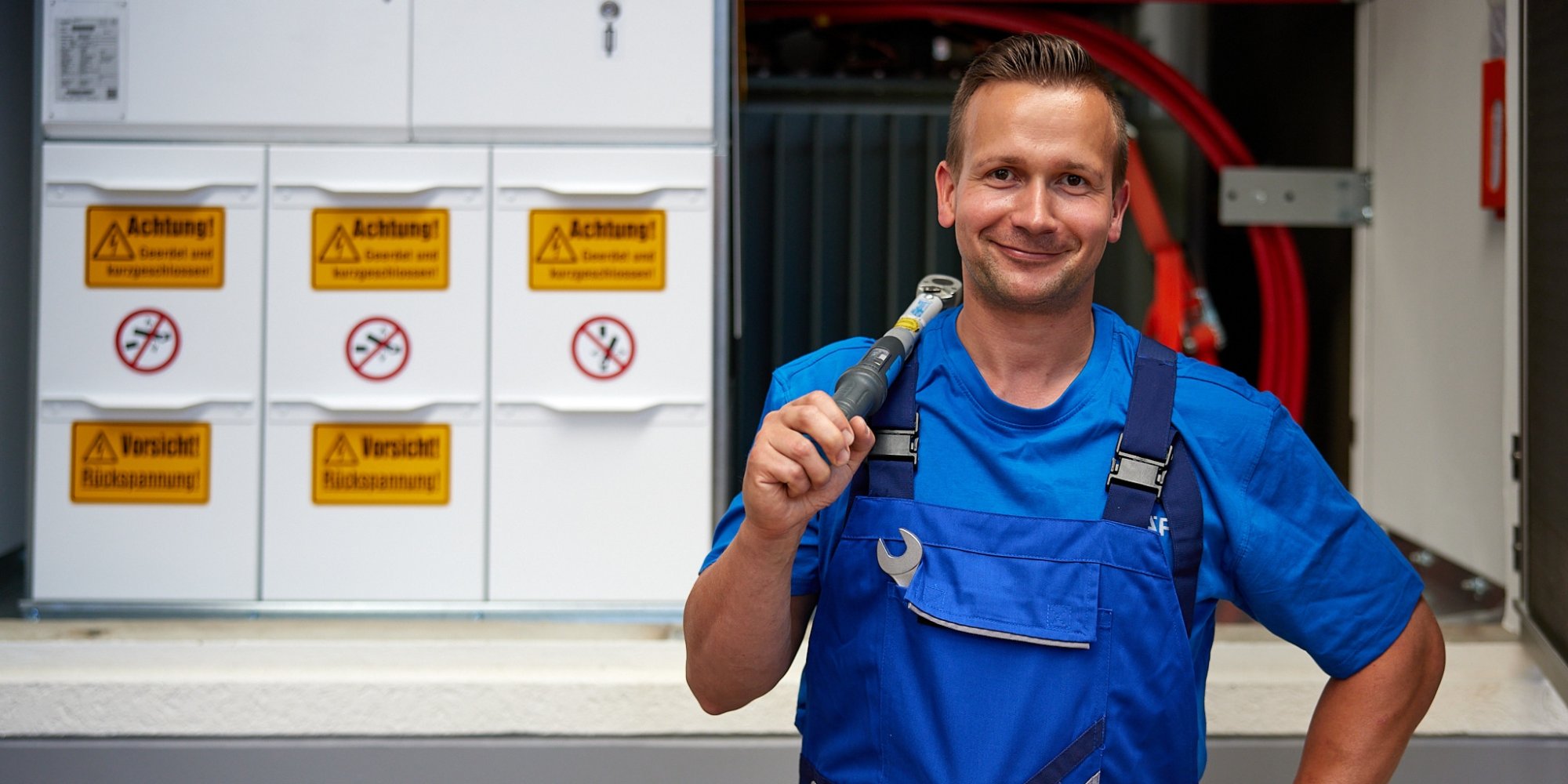 Power engineering. High performance from Gräper.
Trouble-free and smooth functioning Power engineering from Gräper
GRÄPER building solutions are designed to last for many decades and in some cases can also be renovated after a long time in an environmentally friendly manner.
On request, our electrical engineers will plan and design the electrical equipment of the transformer stations together with you. Together with our partners, we look for the optimum technical and economic solutions for you, taking into account the technical connection conditions.
Data-Driven-Decision (D³) is part of a continuous product development strategy. The stations of the future will be able to automatically collect data in the microgrid, communicate with each other and derive and implement appropriate measures from it.
Safety approval
To ensure the quality of our transformer stations and to enable a very long, uneventful service life, we carry out a large number of electrical, thermal and mechanical tests in accordance with VDE/IEC. (Association of German Electrical Engineers/ International Electrotechnical Commission
For more detailed information you will now be forwarded to our German website