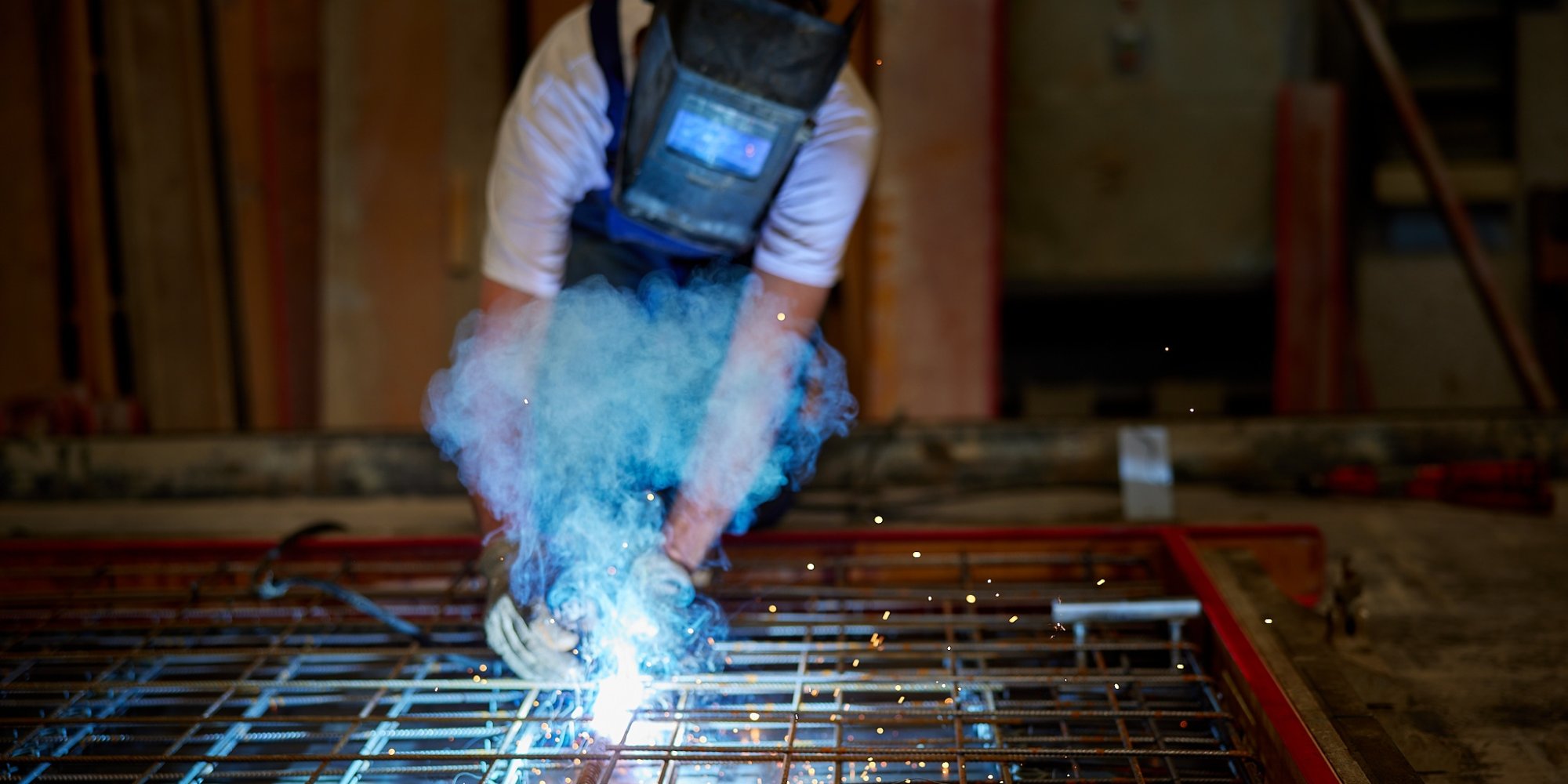 At a glance Standards overview.
Standards and technical info
Standards overview Emphasis on safety
GRÄPER manufactures precast concrete parts, station buildings, transformer and transfer stations, doors and ventilation grilles as well as low-voltage distributions in accordance with the current applicable standards and regulations. In most cases, this is DIN EN 62271-202 (high-voltage switchgear and switchgear - Part 202: Factory-assembled stations for high voltage / low voltage). This standard primarily defines and specifies topics such as arc-fault resistance, heating behaviour, electromagnetic compatibility, noise emissions and degree of protection. Standards for concrete buildings and low-voltage distribution systems are also very important to us.
When designing our transformer and transfer stations, personal safety is the top priority. This applies to both pedestrian and operator protection. Since 1986, we have therefore been carrying out arc fault tests in accordance with the current valid standards at accredited test facilities.
If medium-voltage switchgear is installed in our stations, it is classified as IAC-AB-20kA/1s in accordance with DIN EN 62271-202. In some cases, we also use pressure calculations as proof of building strength in accordance with DIN EN 62271-202.
When developing electrotechnical components, the respective manufacturers use corresponding framework conditions as a basis, among other things, for the ambient temperature of the devices. These specifications must of course be observed when installing in switch cabinets, electrical installations, transformer stations or other installations. As a supplier of prefabricated stations, we therefore regularly carry out heat tests to ensure that the temperature limits of the individual components and also the maximum temperatures of the operating equipment of a transformer station prescribed by standards (e.g. DIN EN 62271-202, DIN EN 60076-2 and DIN EN 61439) are reliably complied with in the most diverse applications.
During the operation of electrotechnical equipment, immissions occur that are caused by the magnetic and electric field. In the case of transformer stations, essentially only the immission of the electromagnetic field – characterised by the magnitude of the operating current – is of interest. The defining components in transformer stations are therefore the combination of the low-voltage switchgear, the LV connections coming from the transformer and the LV outgoing cables leading out of the transformer station. By cleverly arranging the individual components, the immissions of the transformer station can be significantly reduced.
The limit values for the magnetic field are specified in the 26th Federal Immission Control Ordinance (26. BImSchV). DIN CLC/TR 62271-208 regulates the corresponding requirements for the measurement method for transformer stations.
If you notice an unpleasant hum in residential areas, all eyes quickly go towards the local transformer stations. In order to avoid such disturbing noises, a number of things should be taken into account when planning and projecting transformer stations. In particular, the transformer used, the orientation of the station and the location of the stations have a considerable influence on whether residents feel disturbed or not. GRÄPER also uses appropriate vibration dampers during the assembly of its transformers, which additionally reduce the generation of noise. By doing so, we are able to dampen the noise that is regularly produced by the transformer by at least 3 dB (station average). The corresponding test procedures for verifying the noise level of a factory-finished station are regulated in DIN EN 62271-202.
Does the technology you have installed require special protection? We have the right solutions for that too! We have developed appropriate solutions for both our compact stations and our walk-in stations and tested them in accredited test facilities at accordance with the currently valid standard (DIN EN 1627). Feel free to contact us. Together with can discuss the possibilities for your project.
For our low-voltage switchgear and controlgear assemblies, we carry out appropriate tests and calculations for the required type certificates in accordance with DIN EN IEC 61439-1. We are therefore able to construct and offer you low-voltage distribution boards that are custom made to your requirements. In addition to the tests already carried out, we also carry out regular low-voltage distributions in the various performance classes in accordance with DIN EN IEC 61439-1 and DIN EN 62271-202 at our in-house heat test facility.
Precision makes all the difference! When assembling medium-voltage cable connections, it is therefore important to ensure high precision and clean assembly of the cable fittings. That is the only way to ensure that the transformer station will function properly for a long time. To ensure this, we carry out appropriate partial discharge tests on our medium-voltage cable connections in accordance with DIN EN 60270.
Good grounding of components is essential for a high level of safety. DIN EN 62271-202 therefore contains special requirements for the grounding of switchgears and also lists corresponding examples for the design of grounding circuits in Annex EE. In addition, DIN VDE 0100-540 regulates the corresponding cross-sections with which the grounding system must be dimensioned.
The use of liquid-filled transformers requires special attention in terms of water protection. Beton und Energietechnik Heinrich Gräper GmbH & Co. KG is certified as a WHG specialist company and is also subject to constant monitoring.
Fire protection is an important criterion in the planning and execution of precast concrete stations for the utility industry. Recently, this aspect has become even more important. Because of the lack of land and the high costs of acquiring land, more and more empty pieces of land and gaps are being built on. And often the distances to existing buildings or property boundaries are too small.
Attempts are also being made to integrate precast concrete stations into newly constructed halls or buildings. What should not be neglected is also the desire of many building owners to seal off individual rooms from one another so that redundant components continue to function smoothly in the event of a fire and ensure the supply of electricity, gas or water. The building material concrete, whether in a heat-insulating version as lightweight concrete or in a sound-insulating version as normal concrete, is an excellent material for this application. Concrete is generally non-combustible and thus complies with building material class A1 according to DIN 4102-1 or DIN EN 13501-1. Lightweight concrete is particularly good for fire protection. It has good thermal insulation properties which means that the temperature on the side facing away from the fire rises much more slowly.
Based on the Model Building Code (MBO) and the respective state building codes (LBO), certain requirements for structural fire protection result from the classification of buildings into corresponding enclosure classes.
Fire protection assessors or experts appointed by the client draw up appropriate fire protection reports for complex construction projects or when building in existing buildings, and thus also determine the required fire resistance period of the entire building or individual components within the building. Based on this fire protection report, we at Graeper carry out the project planning or structural design of our precast concrete stations.
The decisive factor here is to determine whether the fire load is to be applied on one side, i.e. from the inside to the outside (protection of the surrounding buildings) or from the outside to the inside (security of supply), or if necessary also on two sides. Based on this determination and the fire resistance duration specified in the fire protection report, certain constructive designs such as the wall thickness, concrete coverings, fasteners or the formation of joints result.
Support for this can be found in DIN 1042-4, in which building materials and components are classified according to the required fire resistance duration without additional testing, or in DIN EN 1992-1-2 (Eurocode 2 Part 1-2), in which, similarly to DIN 4102-4, certain constructive designs are specified according to the required fire resistance duration. The required wall thicknesses resulting from the fire load vary only slightly (see table below).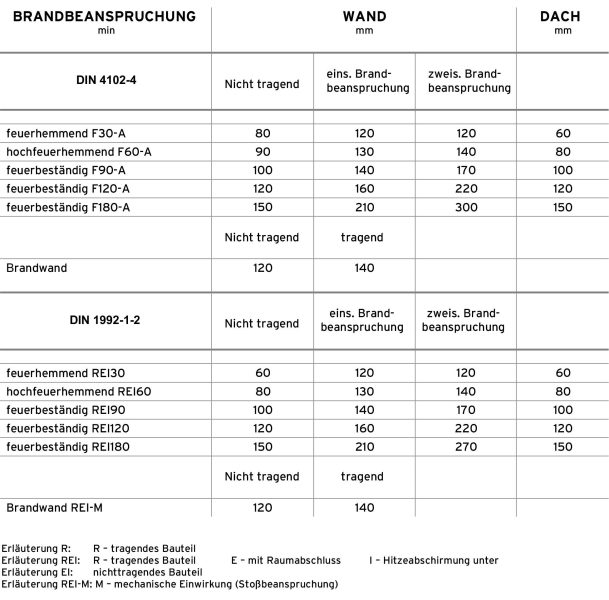 In addition to the wall thickness and the concrete cover, the installation parts also play an important role in the structural fire protection of precast concrete stations. Structural fire protection can be supplemented by fire protection doors with different fire protection durations, fire protection grilles as well as self-closing ventilation flaps. The installation thickness required according to the approval must also be taken into account, which may be greater than the wall thickness resulting from exposure to fire according to DIN 4102-4 or DIN EN 1992-1-2.
At GRÄPER, we also offer appropriate fire protection solutions for cable entries. Among other things, you can choose from Hauff bushings in connection with fire protection kits, construction frames with corresponding sealing modules or cable penetration seals with swelling material that reliably closes the opening in the event of a fire and prevents the further supply of oxygen.
Please contact us if you have any further questions about fire protection! We will be happy to support you with our know-how in your planning and offer you appropriate solutions.