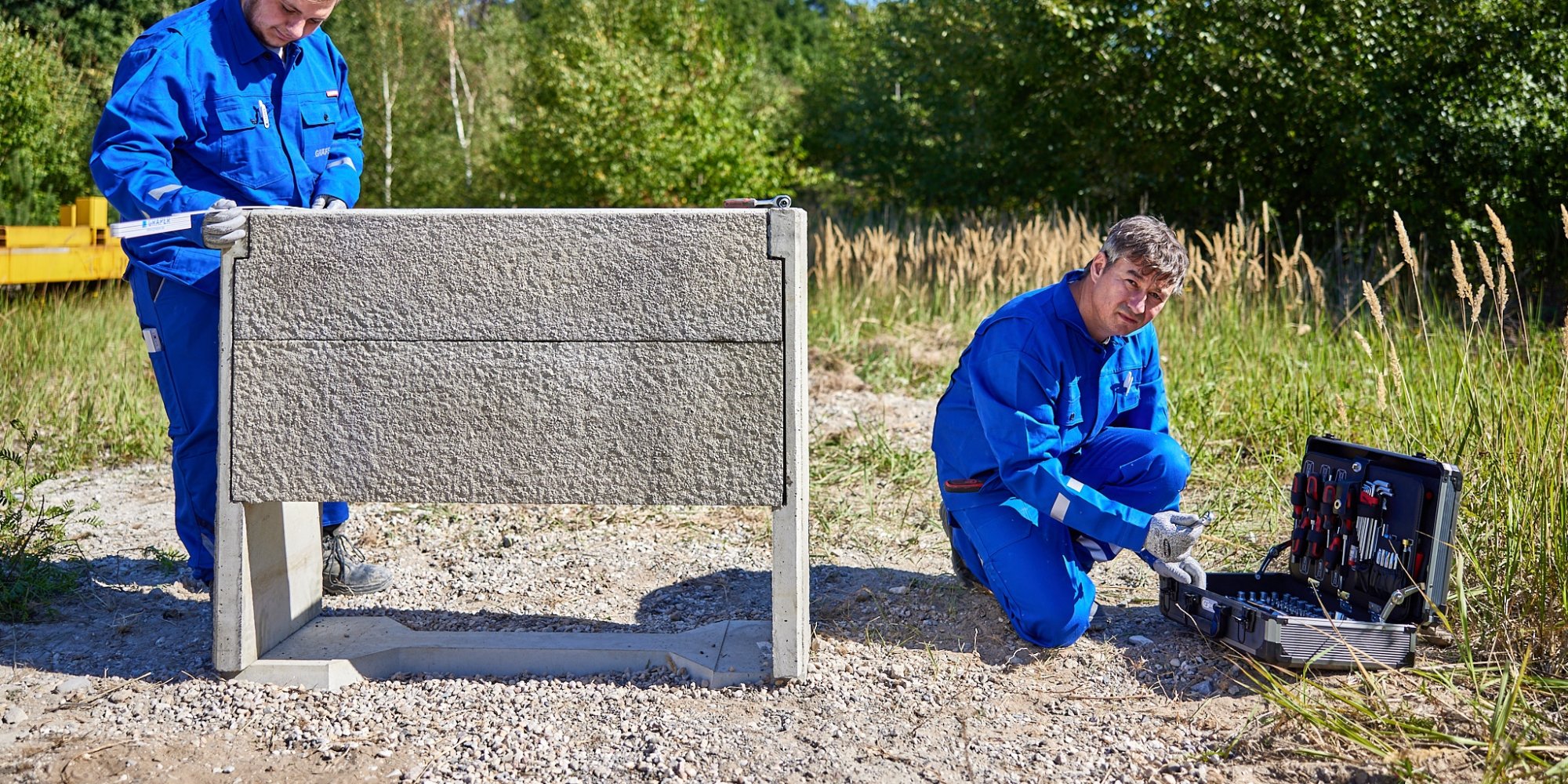 Concrete base. **Efficiently manufactured.
Precast concrete base: A good foundation guarantees stability
Waterproof lightweight concrete
In our factories, we manufacture walk-in or compact supply stations made of waterproof lightweight concrete with great precision. Thanks to their many years of experience, our engineers and fitters also have a high level of expertise in the field of precast concrete parts. We offer our customers this know-how in manufacturing technology not only for the construction of transformer stations, but also, for example, for precast concrete bases.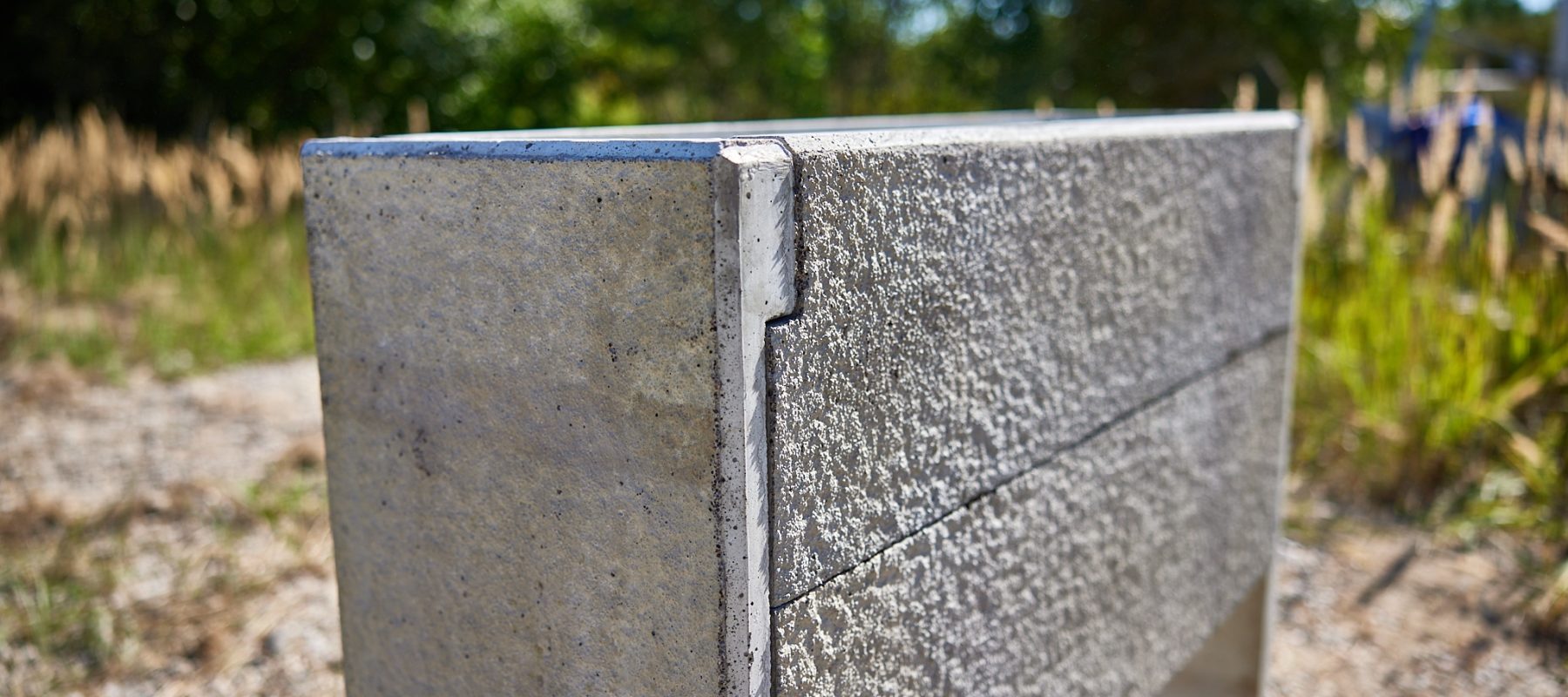 Safety in Base construction
For all cable distribution cabinets
We supply lightweight concrete bases/plinths for cable distribution cabinets, both standardised according to DIN 43629 Part 2 and in non-standardised versions. Thanks to many years of experience, our specialists are able to manufacture lightweight concrete bases suitable for all cable distribution cabinets from well-known manufacturers.
To ensure the high and consistent quality of our products, we have set up a quality management system in accordance with DIN EN ISO 9001 and our company has been certified. Furthermore, all products are inspected as part of the internal monitoring by a building materials testing agency and as part of the external monitoring by the concrete quality protection.
Efficient production
Individual wishes such as removable front and rear panels, cable retaining rails and site power openings can also be taken into account as far as possible during production.
GRÄPER lightweight concrete bases are characterised by:
high mechanical strength and dimensional stability
high tracking resistance
high dielectric strength
resistant to all aggressive media found in the ground
maintenance free
high torsional rigidity, even with bases up to 2.00 m wide
high inherent stability, thus easier installation of the cables and the distribution cabinet on site.
In our own production lines, we also manufacture prefabricated concrete parts, either in series or individually adapted to the local conditions at the customer's request. In such cases, customers can also make use of the project planning expertise of our engineers. If a ready-made product is not enough, our experts will develop a specific solution that meets all customer requirements. The consistently high quality of the products is ensured by a quality management system that is certified according to DIN EN ISO 9001. In addition, the company is externally monitored by an independent building materials laboratory and quality protection. GRÄPER therefore offers tested quality at the highest level.