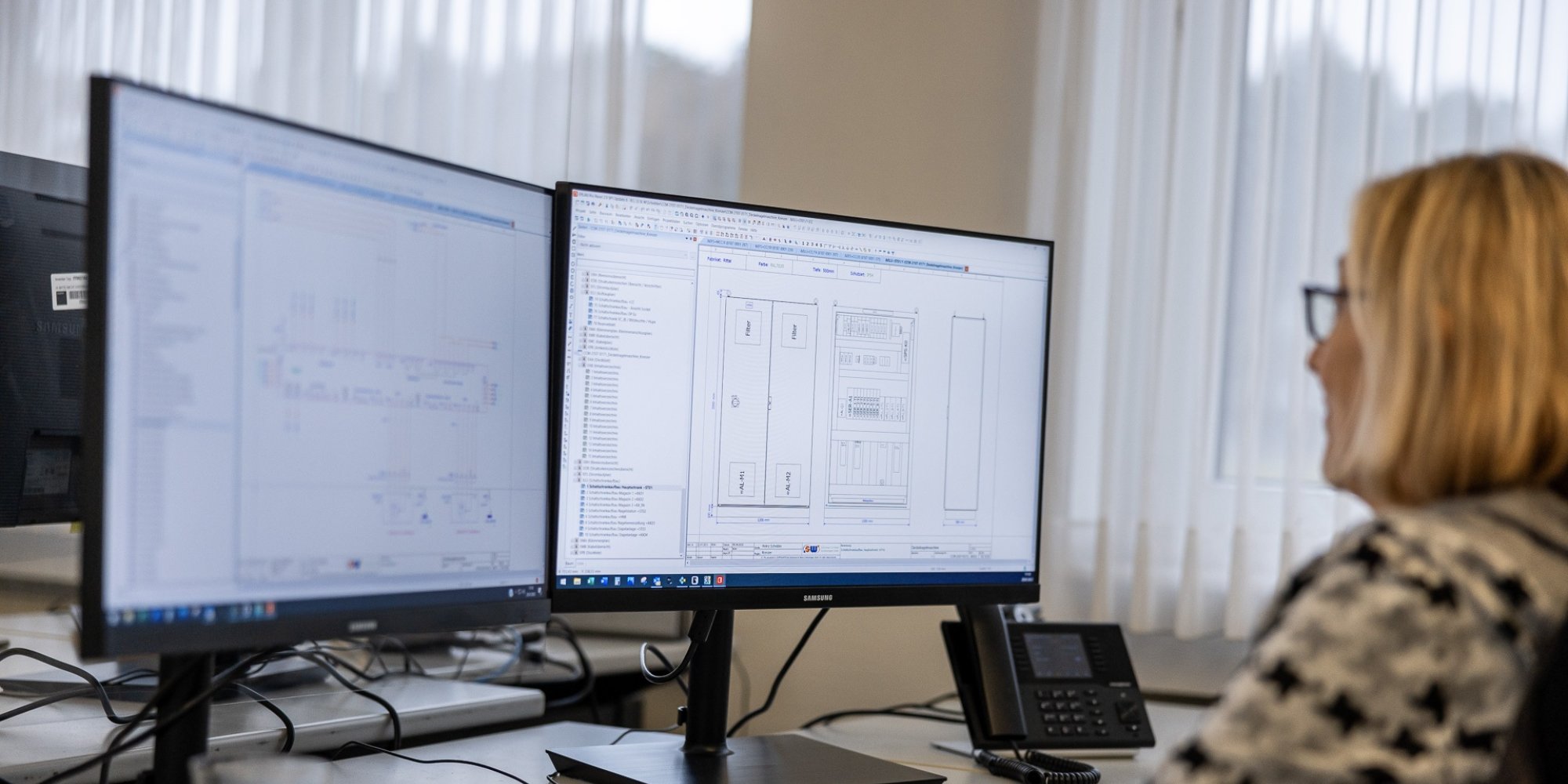 Individually tailored System project planning.
Professional system project planning Custom-made for your requirements.
We have been creating individually tailored systems for a wide variety of industries for many decades. Our focus is on energy supply and distribution, mechanical and plant and system engineering, warehouse logistics, materials handling, filling technology, the automotive industry, environmental technology, water and wastewater technology, the biodiesel and oil industry, air and filtration technology, and food and beverage (dairy technology, beverage technology, bakery technology).
Building on our extensive know-how, we can offer you all services from a single source - from individual units to complete solutions, from consultation to completion!
Regardless of whether your electrotechnical system is a completely new development, an extension, a renewal or a specific conversion project, you will find the right contact person with us. Our project management is available to you in the form of a construction manager if required, and takes over the entire deadline and cost monitoring.
For more information, please visit www.sw-schaltanlagen.de.